Tuesday, September 30, 2008
Wasup ya'll sorry I'm late on posting today. Anywho it's one of those days in the Chi the weather is very sad and melancholy makes you wanna just cuddle up with somebody and take a nap.I got the nap thing on lock, anyone tryna cuddle lol. But anywho Mario feels me.. check out his new track I miss my friend and


If you like what you hear go ahead and download it with this link. http://www.mediafire.com/?3tw2y2mj2e5
Posted by

Isis
at 3:20 PM
0 comments

Monday, September 29, 2008
Go support Spike Lee come on ya'll the movie opened in 9th place this weekend with only 3.8 million dollars. It is definitely worth seeing and like all spike lee movies you'll learn something.
Posted by

Isis
at 12:01 PM
0 comments

Pumax Sergio Ross
Posted by

Isis
at 11:43 AM
0 comments

Had to post this video . I posted the track sometime back.. man LUda be spittin.

Posted by

Isis
at 11:41 AM
0 comments

T.I. ft T.Pain- Propane off the Empire I know Ya'll Missed Me MIxtape.
http://www.zshare.net/audio/19637389fd236396/
Posted by

Isis
at 11:25 AM
0 comments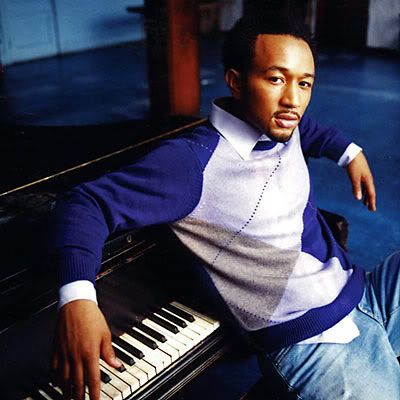 Here is another track off his new album called Good Morning. This is the song that plays at the end of the Green Light video.
http://www.zshare.net/audio/19586118d2a51138/
Posted by

Isis
at 11:22 AM
1 comments

Friday, September 26, 2008
So I told Ms. Bourghetto that I was gonna post this. Yes she's the one who did that ignorant post not to long ago and contributes from time to time. We'll we we're conversing on aim and she left for like 5 mins and came back with this piece she wrote inspired by her soulmate as she prefers to reference them, not her boo lol. Anywho I read this and was like yo I gotta blog about this. I don't know about ya'll but rarely do you see this kind of admiration for another individual anymore. The conception of love is often tainted and mislabeled or misrepresented. All I'm saying is this is the kinda shit I want my guy to write about me.

Free Write ME
Sometimes I just wanna
say goodbye to you
then hook my ring finger
through your belt loop
and will you to stay.
Pull you back to me
and touch my head to your chest
feel your heart beneath your argyle sweater
cuz you
inspire me

If I were a dancer I'd say you move me
but I'm a poet so I guess you write me
free write me
pen to paper
etch letters that become words that form phrases that forever sentence me
I'm yours. period.

And yes I may launch into hyperbolic soliloquy from time to time
spit cosmic images in iambic pentameter
concoct fictitious re-enactments of non-existent impossibilities
but that's only because with you the shit is real
and this novella is my autobigoraphy
and you, you're the foreword

If only this thing was complete
that way Oprah's book club could read it and call it wonderful
and propel it to the top of the N.Y. Times bestsellers list...
...but it ain't

So I'm content with being the evidence of the stroke of your instrument
your thoughts scribbled haphazardly in gray led on a napkin
your favorite uncompleted book
your most prized journal entry.
Posted by

Isis
at 3:04 PM
1 comments

Posted by

Isis
at 11:27 AM
0 comments

So as you may know Chase bought Washington Mutual to bail them out. Chase has about 340 branches in the Chicago market, more locations than any other bank in the area by a wide margin. WaMu expanded aggressively in the Chicago area in 2003 but made little inroads in gathering deposits. It has 117 Chicago-area branches, giving it the seventh-biggest footprint among area banks. But it ranks 28th in deposit market share, with 0.51 percent of the market. Chase and WaMu have significant overlap in the Chicago area, according to a study done in March by SNL Financial on behalf of the Chicago Tribune. At that time, more than 160 Chase branches were within a mile of at least one WaMu branch."If JPMorgan Chase purchased Washington Mutual, there would be ample opportunity for the combined bank to streamline operations by closing some of the branches," SNL told the Tribune
Posted by

Isis
at 11:16 AM
0 comments

You know I've always wondered how Soulja Boy comes up with all these dancs to accomadate all these songs he puts out, you know, What exactly is his inspiration? While the jury may still be out on that question in terms of all of his dances.The key inspiration to his dance, the bird walk was pointed out to me last nighton some suspect swagger jacking. I know for a fact Money Dance has been around for a minute 2006 to be correct. But my lovely Blog readers you be the judge. I present to you the evidence.

Jallen Ran$um- Money Dance


Soulja Boys- Bird Walk

Posted by

Isis
at 10:45 AM
0 comments